MTK-F59 is the card dispenser module with up to 6 portable card hoppers that can be highly customized to work with motor card readers. With card hooking mechanism applied, the machine can be controlled to issue card from designated card hopper. All Hoppers and collection boxes are securely locked for security and safe management.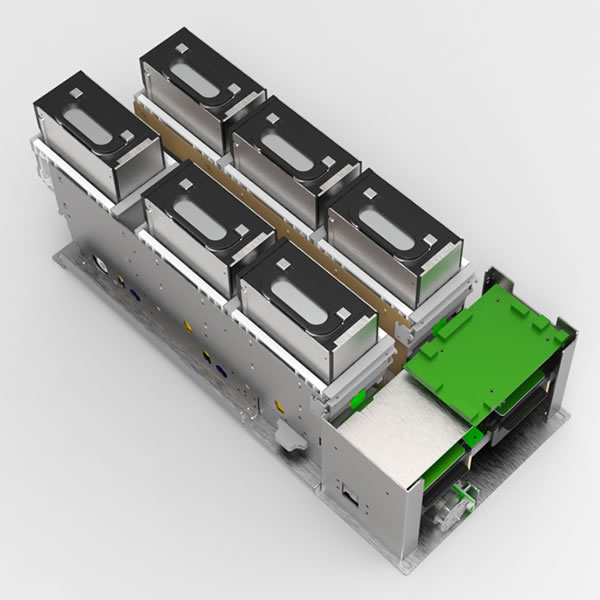 Features:
Hooking mechanism applicable for issuing plain or embossed cards;
Up to 6 lockable hoppers and 2 error card collection box;
Highly customizable to integrate different motor card readers or motor card channels;
Applications:
The MTK-F59 multiple hopper card dispenser is applicable for various bank card dispensing, SIM card dispensing, and other card issuance applications for ATM, card dispenser kiosk and other self service terminals.