MTK-F35V2 is a new SIM Card dispenser for direct replacement of MTK-F35 with optimized structure for better stability. Used specifically for half-size SIM cards(~54x43mm), MTK-F35V2 is widely applicable for dispensing SIM cards released by mobile operators from Thailand, Pakistan, India, Russia etc.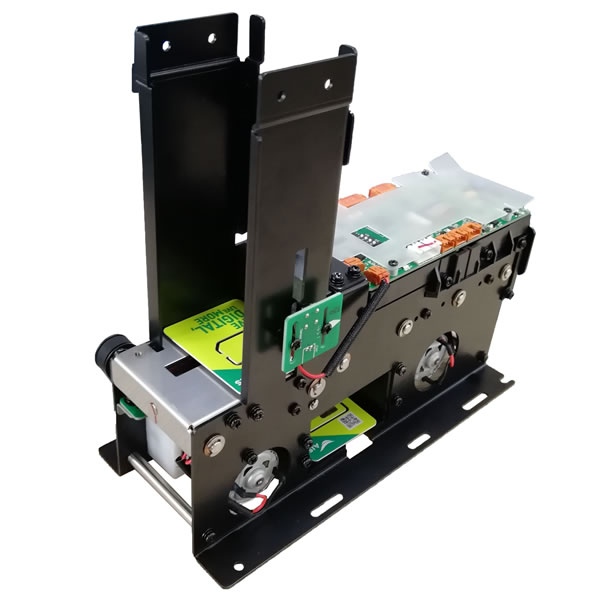 By keeping the compact and lightweight design, the dispenser uses the card hooking mechanism, integrated contact chip card reader and error card bin for recording and vending SIM cards smoothly.
The integrated SIM Card reader can be operated from RS232 serial commands, or as an independent PC/SC reader for direction connection with host and responding APDU commands.
Additionally, the machine is capable of integrating barcode scanners for scanning barcode/QR codes for recording ICCID information on SIM card.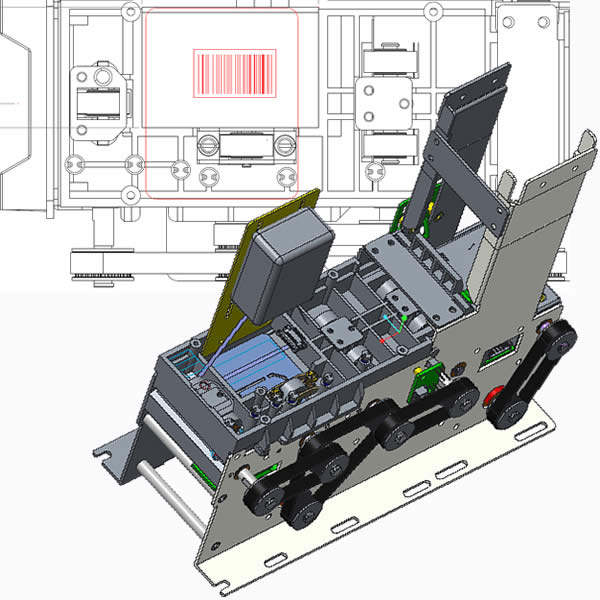 MTK-F35V2 is the optimal dispenser that works for applications in SIM Card Dispensing Kiosks, vending machines and other self-service terminals.