T150 is the 80mm kiosk printer designed for panel mounting installation and thermal receipt printing in self service kiosks. The printer module features up to 250mm/sec print speed, 203dpi resolution with EPSON printhead, 1 million heavy duty paper cuts and flash memory for custom NV graphics logos.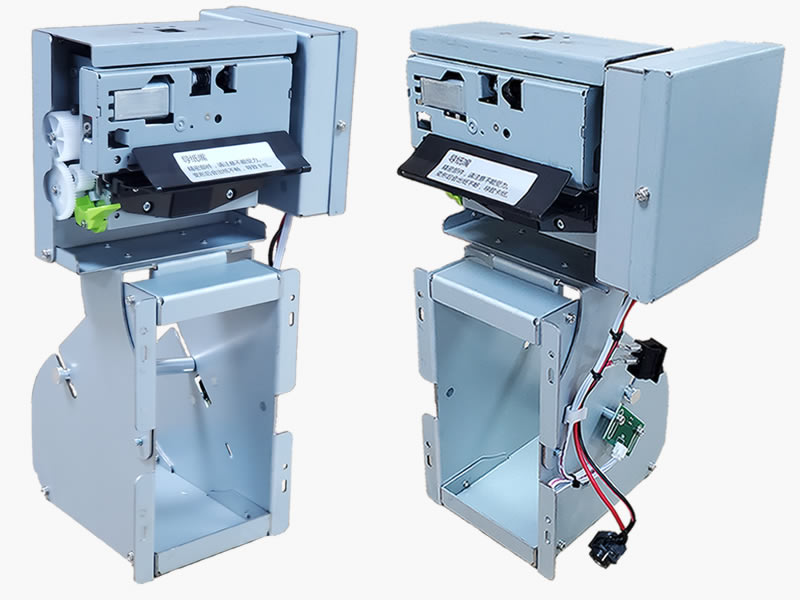 Key Features(T150II Kiosk Thermal Receipt Printer)
Easy 90° Panel Mounting Installation in kiosks, supports 80mm(3″) paper roller diameter of 150mm;
Applies EPSON™ thermal printhead with up to 250mm/s print speed and quality 203dpi resolution;
Black Mark and paper end sensors, optional paper jam detection & prevention mechanisms
Flash Memory for NV graphics logo memory download and output.
Heavy duty half/partial paper cutter of up to 1 million cutts;
DC24V input, optional USB, Serial RS232 or TTL interfaces;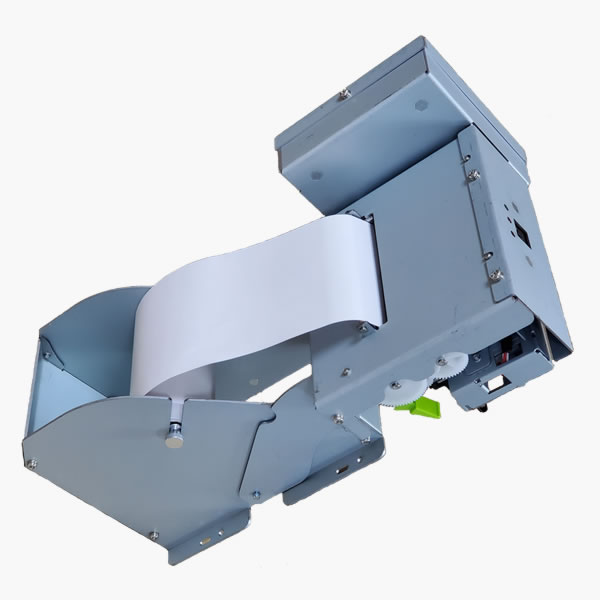 T150 is a specialized slim thermal printer for barcode, ticket, receipt and label kiosk mechanisms, which offer fast, high quality 203 dpi printing at speeds up to 250 mm/second in kiosks with limited depth.