MTK-U6S is a box dispenser for thick medium such as boxes, tokens, ingots etc. With 2 portable and lockable cassettes, the medium dispenser can accurately select and dispenser box from certain hopper. Integrated barcode scanner can reader barcode or QR-Code before dispensing. Electrical shutter helps to provide security and prevent vandalism. Recycle box are equipped to allow remained box to be recycled upon demand or timeout.
Features:
Single/Dual Cassettes options for maximum capacity of up to 50 ingots;
1D or 2D barcode scanner integrated for tracking and recording dispensed items;
Accurately detect and report pre-empty, empty, capacity and box position status with multiple sensor groups.
Enclosed and lockable cassettes, portable and manageable separately.
Auto diagnosis and report of status, fault and errors, auto reset functions;
Recycle Bin included for recycling of maximum 4 boxes;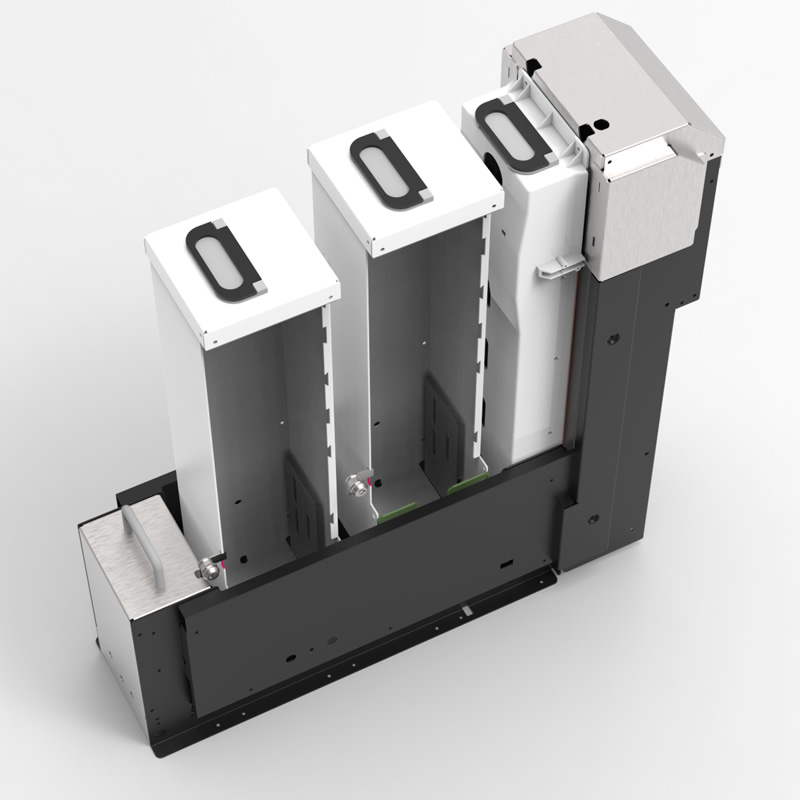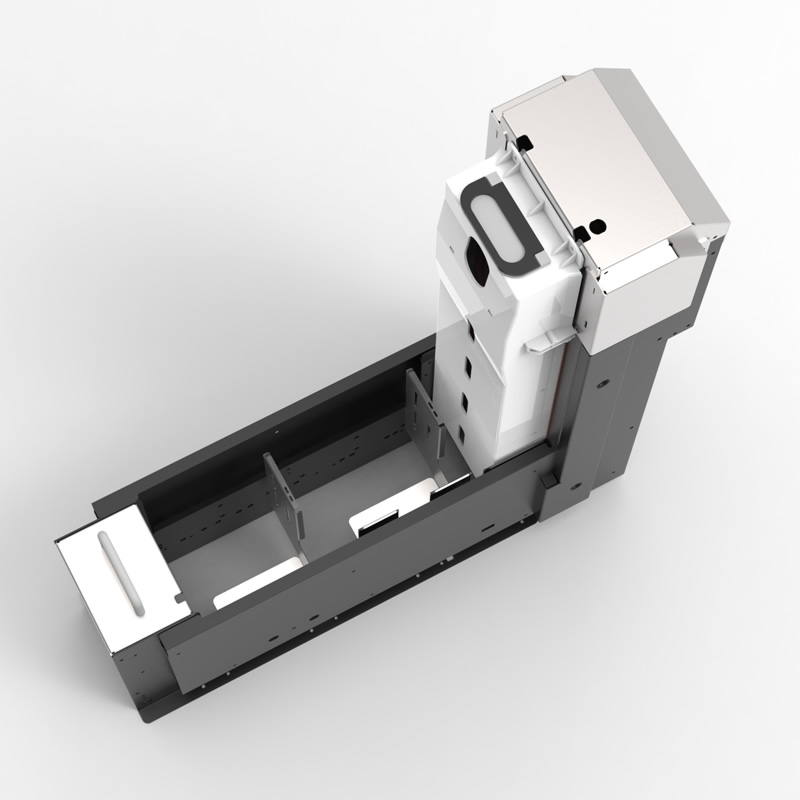 Specs:
Medium Dimension: 100±1mmx80±0.5mm;
Allowed Medium Thickness: 15~20mm;
Communication: RS232 9600bps;
Work Voltage DC24V±5%
Idle Current 200mA
Max Current 2.5A
Cassette Capacity: 30 Sets (20mm thickness) / 40Sets(15mm thickness)
Recycle Capacity: 5 Sets
Work Condition: Temperature/Humidity: 0℃–50℃/0-90%(Non-Condensed)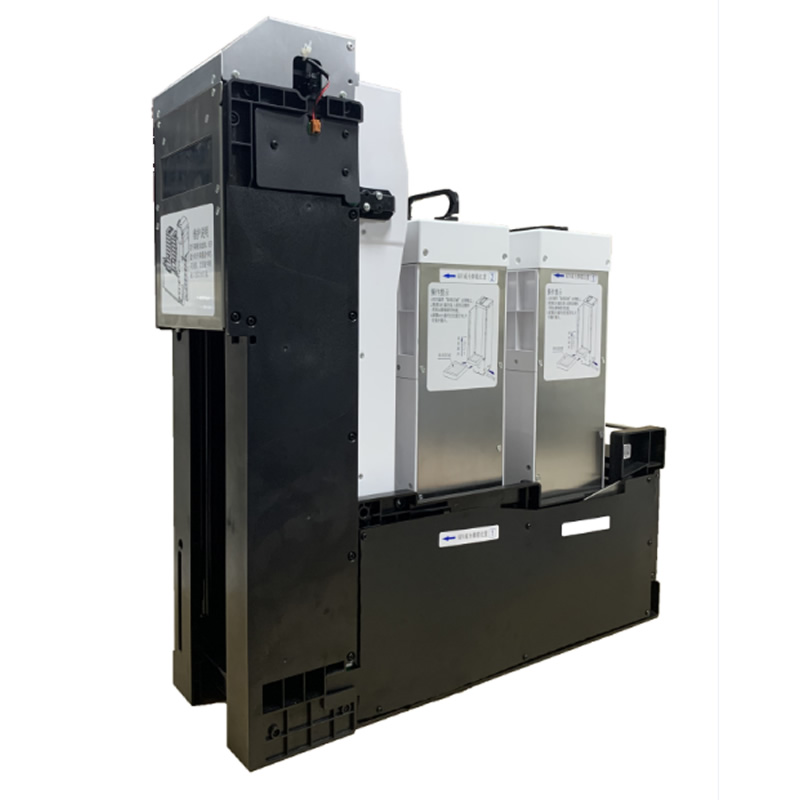 MTK-U6S is applicable in variable of banking automation kiosks for dispensing bank tokens, cards, gifts, leaflets enclosed inside boxes, which greatly improves efficiency and customer experience.