MTK-F8-1400 is a turntable card personalization dispenser with color printing, embossing/indenting and tipping functions. Built for fully automatic and comprehensive kiosk card personalization and dispensing solutions, the turntable card personalizer enables instant self-service issuance for credit cards, ID cards of banks, finance, and governments.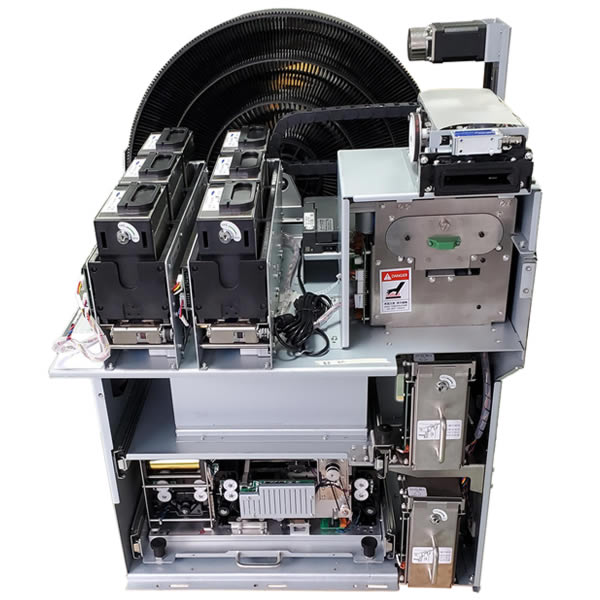 MTK-F8-1400 card personalization machine is highly configurable according to demand to include or exclude embossing, printing, indenting and tipping modules, to extend or reduce card feeders. Flexible 2 or 3 story framework options are available for various kiosks of freestanding, counter-top or through wall design.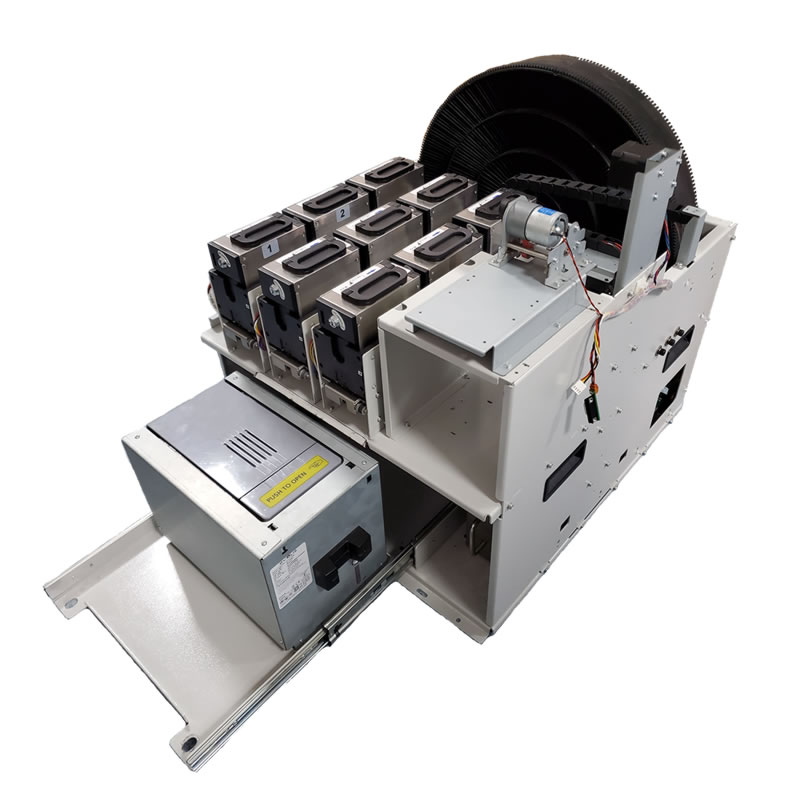 Key features:
Fully automation, modular design, high scalability and easy maintenance;
Up to 3 card feeders and 6 card hoppers for multi-types of printed or blank cards(up to total 2000+ pcs);
All in one functions of color printing, embossing/indenting, tipping, scanning, indexed storage and recycling.