MTK-F8-1800 is a mini turntable card dispenser for subbranch level self-service personalized card dispensing solutions. Within <45 cm/18 inch cubic dimension, the dispenser applies a reprocessed 2-ring turntable that stores and indexes 270 pieces of cards for accurate personalized dispensing.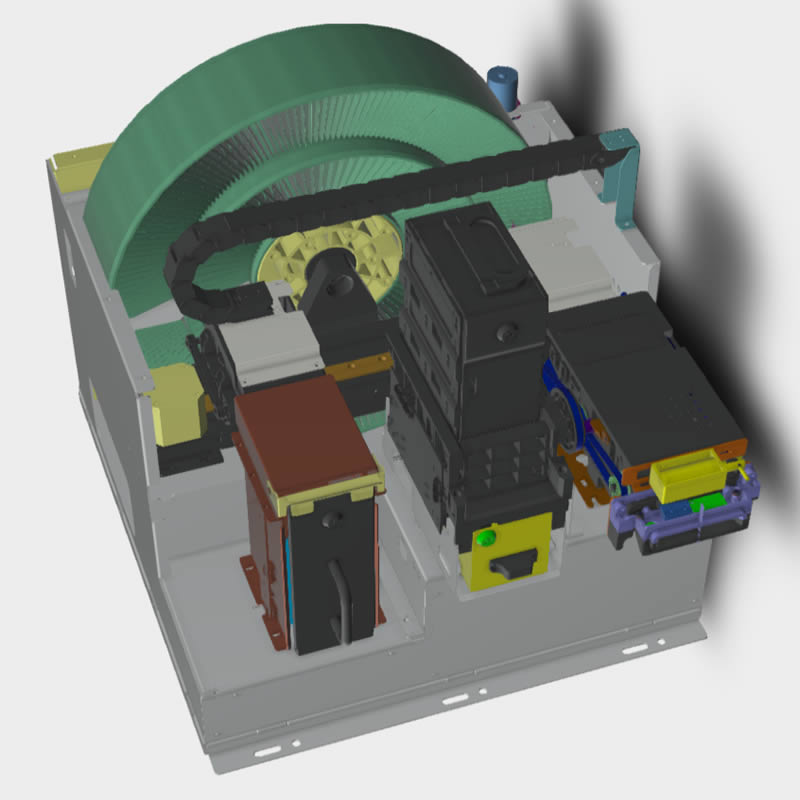 The compact design of the machines provides maximum flexibility for integration in small spaces of free-standing, counter-top or through-wall kiosks for personalized card replacement, temporary storage in finance, government and hospitality applications.
MUTEK now have full series of turntable card dispensers for instant on-site card printing/embossing, personalized dispensing for different levels of . MTK-F8-1400 turntable card personalizer targets headquarter or center branch deployment for instant card personalization and redistribution of personalized cards.  MTK-F8-1500 and MTK-F8-1600 are turntable dispensers for branch level personalized card issuance. And the MTK-F8-1800 brings the self-service card issuance solutions for subbranch and small center.