MTK-S3 DIP Card reader is a compact and elegant DIP card reader designed for contact Card reading/writing. It is fully compliant with PC/SC and CCID specifications, and supports various operating systems such as Windows, Linux, Mac and Android.
S3 DIP reader features full-speed USB interface of up to 600kps reading/writing speed and highly durable contact module for life cycle of 100,000 times. Also, it's optional to equip a Class A ISO7816 compliant Secure Access Module (SAM) slot.
Features:
Supports ISO 7816 Class A, B and C cards;
Supports microprocessor cards with T=0 or T=1 protocol;
Supports memory cards such as:

Cards following the I2C bus protocol (free memory cards) with maximum 128 bytes page with capability, including:

Atmel®: AT24C01/02/04/08/16/32/64/128/256/512/1024

Cards with intelligent 1k bytes EEPROM with write-protect function, including:

Infineon®: SLE4418, SLE4428, SLE5518 and SLE5528

Cards with intelligent 256 bytes EEPROM with write-protect function, including:

Infineon®: SLE4432, SLE4442, SLE5532 and SLE5542

Features Short Circuit Protection;
Supports PC/SC application Programming Interface;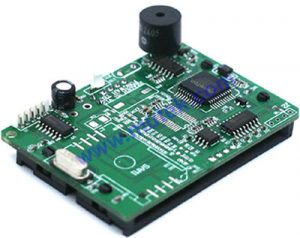 MTK-S3 can also be supplied in bare PCB as an independent DIP reader module for integration and embedding into various POS and self-service applications.
With powerful core and sleek design, the S3 DIP card reader meets rigorous requirements of smart card–based applications such as banking&payment, government, healthcare, loyalty projects.